Peseros and the sustainable mobile city
mexico
11 April 2018
This case aims to analyze both youth transgression in urban public space, and the regulatory discourses and practices directed at such transgression, through an ethnographic study of recent projects and efforts to regularize and formalize public transport in Mexico City.
"Peseros," or privately run small buses, are infamous in the city for, among other things, the reckless and illegal behaviors of their drivers, many of whom are young males who regularly exceed speed-limits and disobey other driving rules.
In recent years, as part of wider efforts to improve urban mobility in the city—and in order to tackle the "disorder" and illegal practices that pervade public transportation—public government officials and private experts have pushed different reforms. The most recent of such reforms includes the formalization of bus routes and drivers by turning them into empresas or companies, which according to the official timeline, must be completed by 2022. Besides renewing their vehicles and reducing the number of buses circulating, new companies must also screen and train drivers to comply with driving rules and regulations.
We will conduct ethnographic fieldwork with four sets of actors involved in transportation reform—bus drivers  (young and old), state officials, urban mobility experts and transportation leaders—in order to address the following questions:
What are the regulatory policies devised to tackle these transgressions, and how are they implemented on the ground?

How do these different actors understand or/and perceive "transgression" in public transportation?

What are the differences between young and older drivers regarding their own understanding of their occupation and their everyday driving practices?

How do they react to the prospect of regulation and formalization, and how do such reactions vary by age?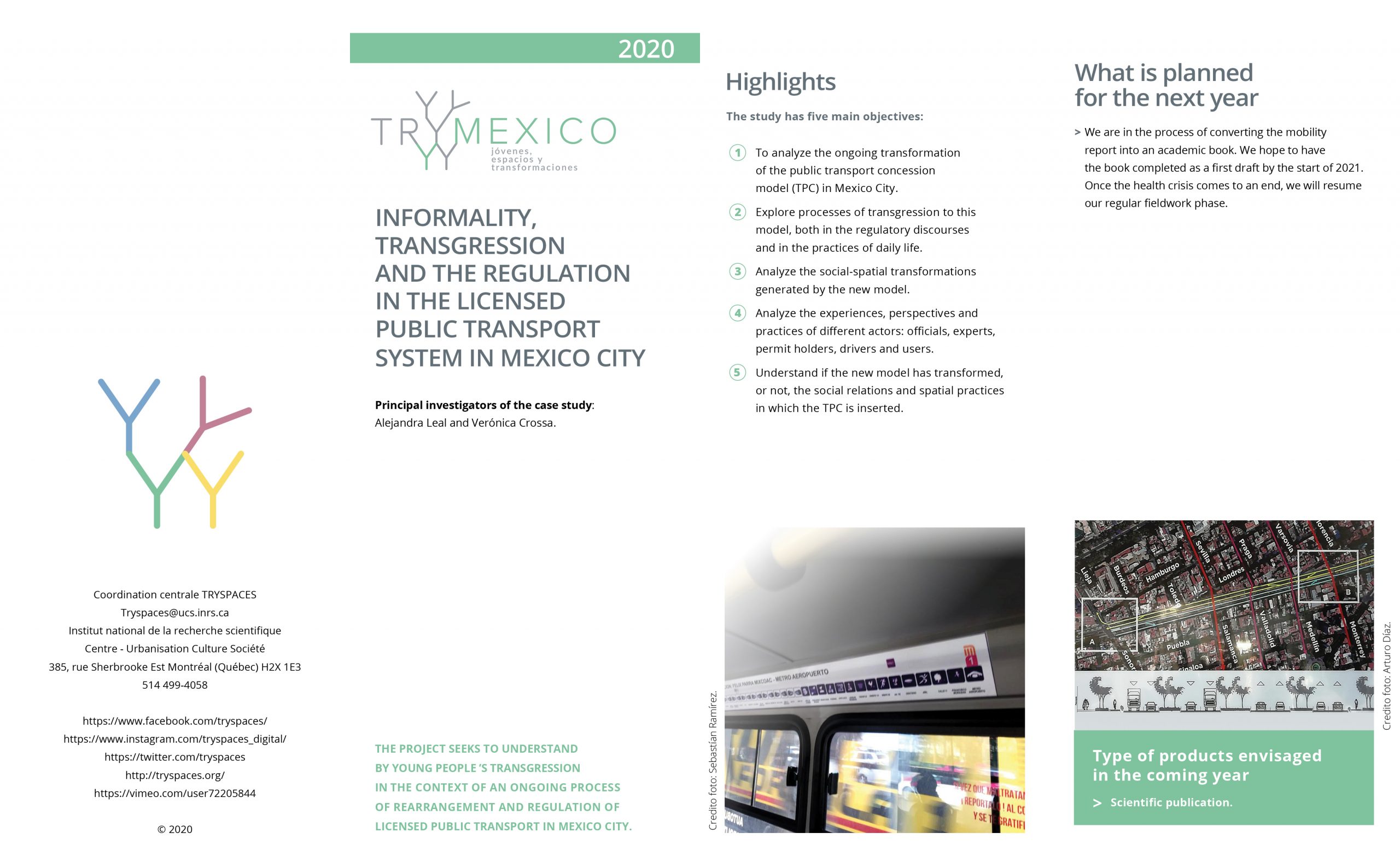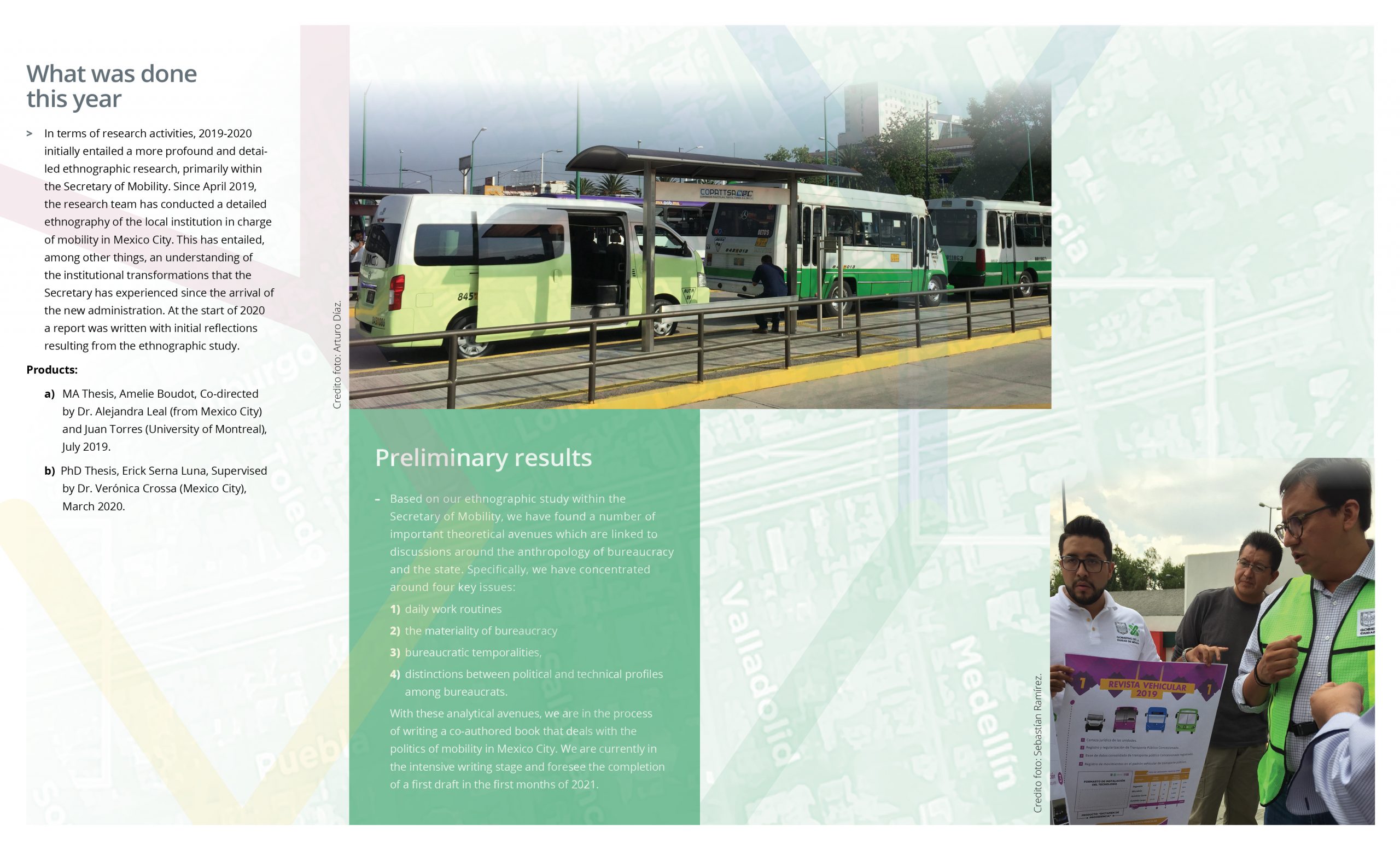 Click here for 2020 A4 format printable version and 8.5 x 11 format printable version.
Click here for 2019 A4 format printable version and 8.5 x 11 format printable version.
Click to consult the case study web version summary sheet for the year 2018 and here for the printed version.