Marijuana users on the streets of Mexico
mexico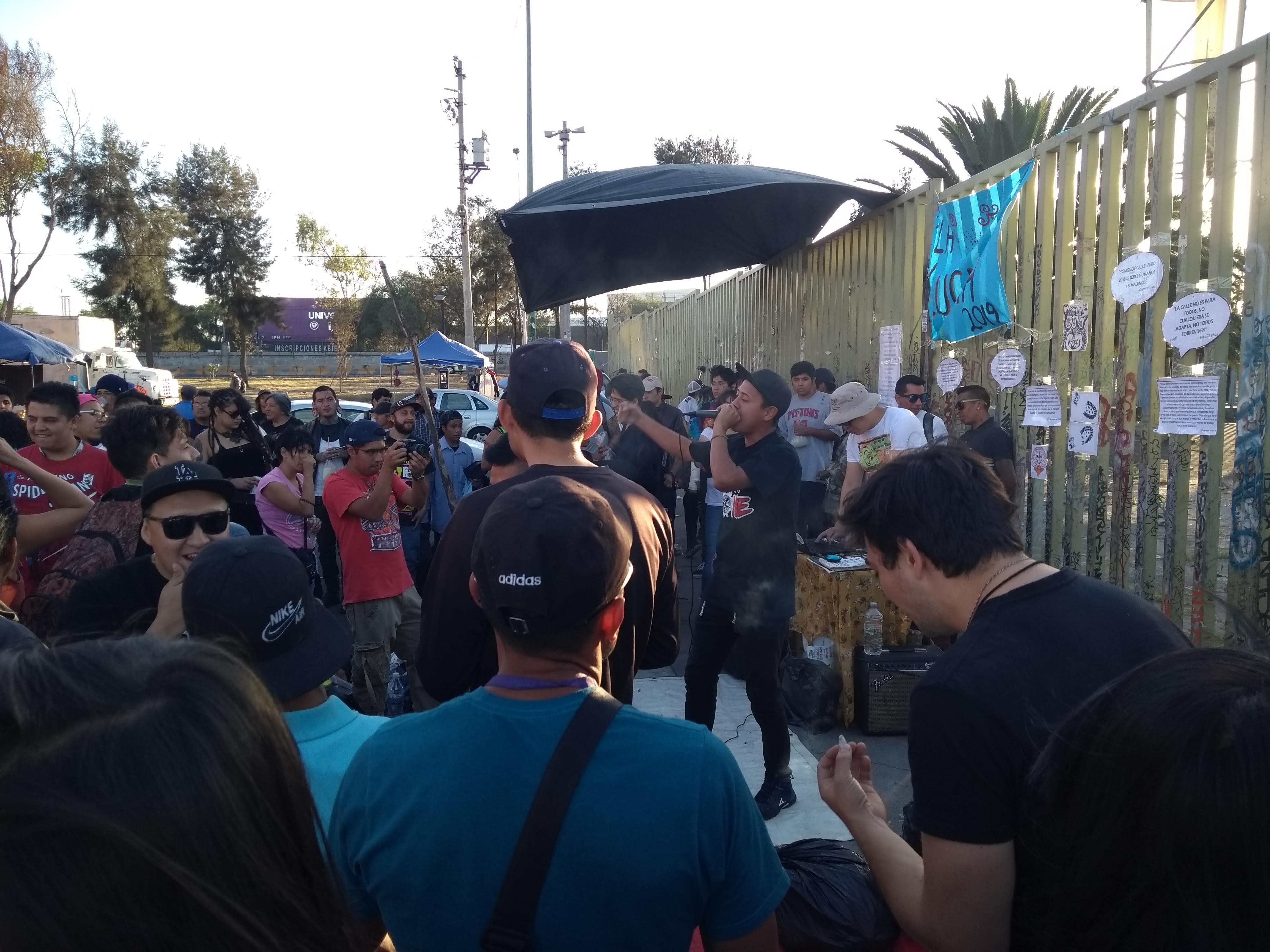 11 April 2018
This case study explores the consumption of marijuana by young people in public spaces in Mexico City, how they define their transgressive practice, and how they relate to family members, neighbors, and authorities based on it.
The project takes place in the Street Market El Salado, located in Iztapalapa, east of Mexico City, which is takes place every wednesday. It is a space frequented by the inhabitants of the area, but also by people who come from other parts of the city, attracted by the wide range of used goods (from decorative objects, clothes, shoes, kitchen utensils to appliances and auto parts), new clothes at low prices, food, and so on. The street market is also frequented by young consumers of marijuana, as well as other drugs or non-illegal substances, such as alcohol and inhalants, but whose consumption in public spaces is considered transgressive. In the market there are also young people who work as vendors or porters, some consume in their stalls and several more in the gathering spaces on the street, mixing work and leisure.
 In the project we are developing a qualitative methodology, which privileges ethnography (participant observation and field diaries) and semi-structured interviews with young people, as well as with members of social and cultural organizations, authorities and nonconsuming adults, to help contrast the views of the community as a whole.
The central objectives of the project are to: i) document how young people use and appropriate the public space of the street market and claim their right to do so, and how they define it; ii) understand the meaning that transgressive practice (consumption of marijuana in public spaces) has for young people who do it, as well as the possible changes in meaning to come from a probable formal regulation of marijuana; iii) identify the formal (legal and social) and informal (defined by young people or the community) regulations in the development of their transgressive practice; iv) deepen the relationships established by young consumers with their families, neighbors and occupants of public space, vendors, young people who do not consume or who consume other substances (inhalable, alcohol), delinquents, vendors, police and civil authorities, based on their transgressive practice; v) accompany activities of young people in the public space related to their transgressive practices and the way of appropriating the space, facilitating access to useful information for them and supporting the expression of their artistic or other interests, as well as observe possible changes in their practices from these activities; vi) identify the authorities and organizations that work in these chosen public spaces and know their perception of the transgressive practices of young people, as well as the activities that develop around these practices and the presence of young people in the public space.
The objectives described account for the incorporation of the central concepts of TRYSPACES: youth, transgression, public space and regulation. At the same time, they contemplate intervention processes, seeking to ensure that young people linked to the project are not only "objects" of research, but that they actively participate in the process and participate in the collection of data through different forms of collaborative work. Through the involvement of young people in the project, the aim is to ensure that it makes sense for them, to open up spaces for them to reflect on and intervene in their own reality.
El Salado Street Market (Iztapalapa), " First Gathering of Marijuana in the East", September 5th, 2018
TRYMéxico Marijuana users from Tryspaces on Vimeo.
Click here for 2021 A4 format printable version and 8.5 x 11 format printable version.
Click here for 2020 A4 format printable version and 8.5 x 11 format printable version.
Click here for 2019 A4 format printable version and 8.5 x 11 format printable version.
Click to consult the case study summary sheet for the year 2018 and the printable version here.