La Chapelle-Marx Dormoy, Paris, 18th district
paris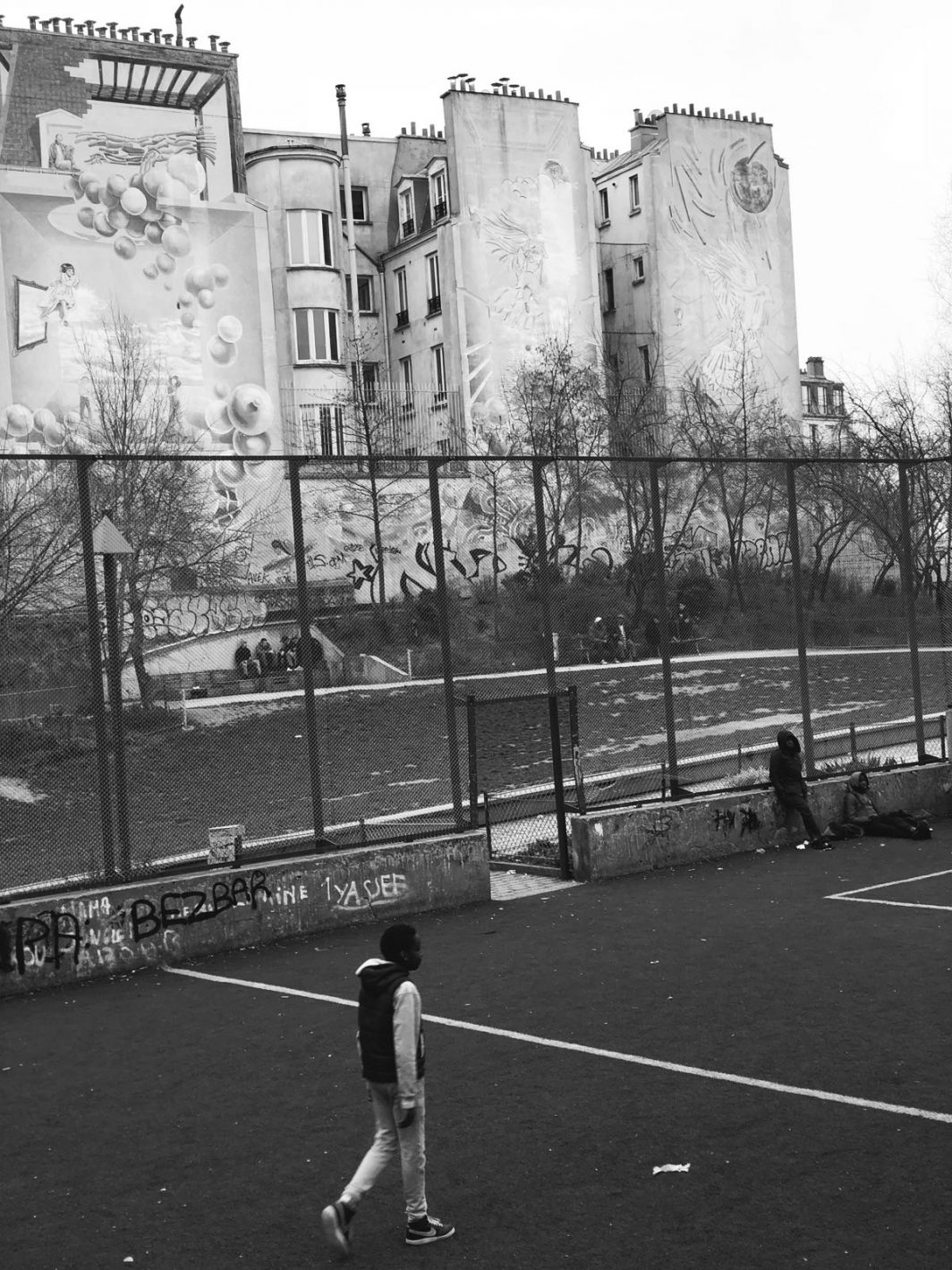 16 May 2018
La Chapelle-Marx Dormoy, Paris, 18th district
The 18th district of the city of Paris is located north of the city, about 30 minutes from the Halles-Châtelet metro station. Located in the pericentre of the Greater Paris metropolis, it borders the towns of Aubervilliers, Saint Denis and Saint Ouen to the north. Served by public transport by several metro and bus lines, the various districts of the district are marked by the railway rights-of-way of the Gare du Nord and Gare de l'Est, which constitute major urban fractures.
Riquet Street, bridge between the 18th and 19th districts. Credits: Mamad, Espoir 18 association, Pop-Part project partner
Several districts have been the subject of interventions as part of urban policies since the 1980s, and the last city contract (2015-2020) continues to cover a large part of this territory (priority districts and active watch districts), characterised by the youth of its population ( 20-35% are under 25 years old depending on the district). During the 2000s, the Chapelle district underwent major transformations due to the development of the Pajol ZAC, with the development of the Nathalie Sarraute esplanade and the requalification of a railway warehouse (the Pajol Hall) currently housing various facilities, services and shops.
The study area will be defined based on the practices of the young people participating in the project workshops (La Chapelle-Marx Dormoy, la Goutte d'Or, Barbès) in partnership with the Espoir 18 association, which operates in various youth spaces in the borough. 
Click here for 2020 A4 format printable version and 8.5 x 11 format printable version.
Click here for 2019 A4 format printable version and 8.5 x 11 format printable version.
Click to consult the web version of the case study summary sheet for the year 2018 and the printable version here.