Back
Cartography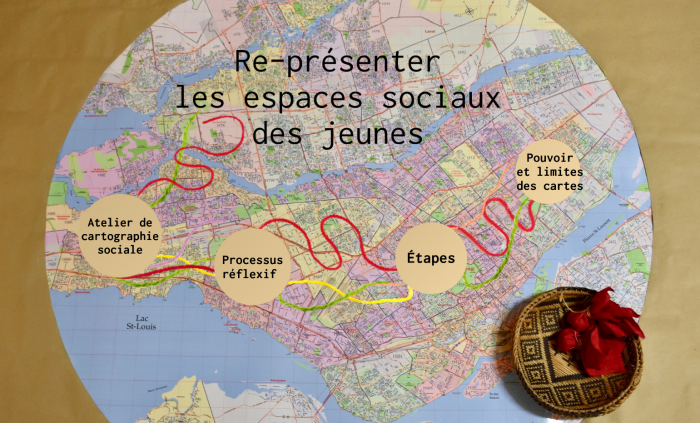 Learn more in one click about the concepts of this social mapping workshop, the reflexive process, the steps as well as the power and limitations of maps.
Narrative cartography
Presentation by Dounia Salamé and Ahmad Gharbieh (American University of Beirut) during the International Workshop Youth, Public Space and Transgression at UNAM, March 15-16, 2018.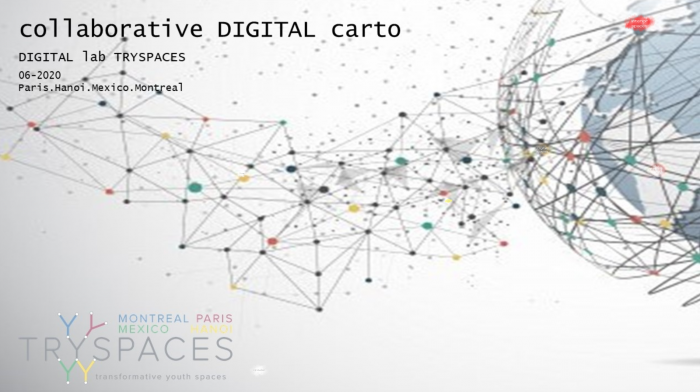 During Tryspaces Lab on public space, participants were invited to collaborate to a digital collaborative mapping, to share their experience of social isolation in their cities and in their personal life. Everyday, a different question was asked to them and…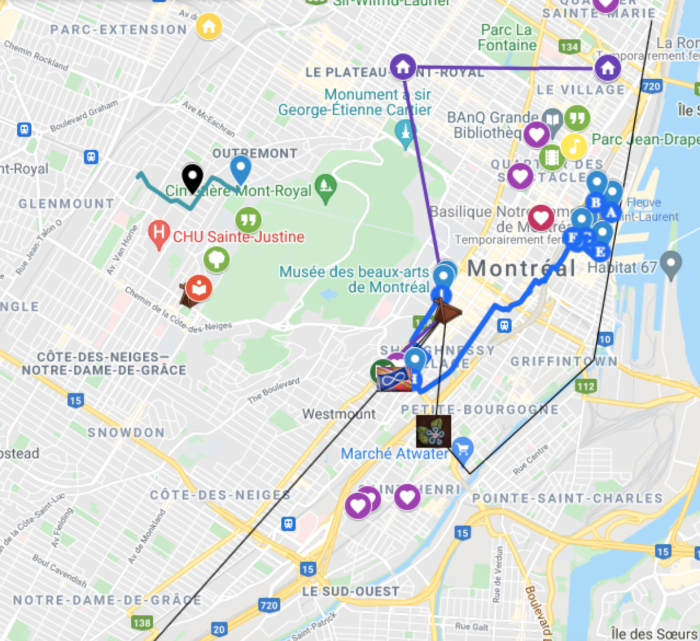 In the fall of 2020, a group of 7 Indigenous youth participated in a process to represent and analyze their urban spaces. Discover the results in this narrative mapping platform.